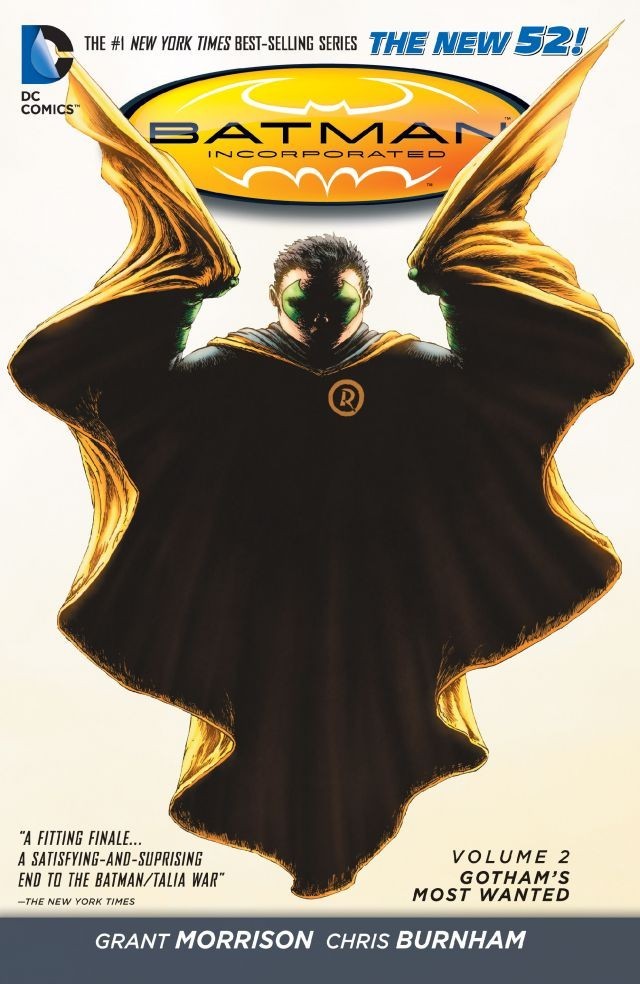 batman incorporated: gotham's most wanted
grant morrison & chris burnham
graphics/superhero
dc comics
published 2012
Talia al Ghul has come to Gotham City, and hell follows her. The legions of Leviathan - the crime-cult whose ring of death chokes the world at her command - have conquered the city. Batman and his allies are hunted in its streets, and her champion reigns uncontested. Some call him the Heretic. Others call him the Fatherless. Some even dare to call him Leviathan itself. But to Damian Wayne, the son of Batman and Talia al Ghul who fights his father's enemies as Robin, there's only one word for this man-made monster: Brother.
Now these two scions of the world's greatest detective and its greatest criminal mastermind will clash. Only one will survive. And over the body of the slain, Batman and Talia will meet for one final, terrible battle.
Now I've finally read what I should have read before Batman & Robin. It was....slightly underwhelming.
There is a ton of stuff going on with a ton of characters that frankly, I couldn't care less about. Some of them look so similar that I just stopped trying to tell them apart. Also, Damian literally looks like a three year old. Why is he so short?
Everything's jumping around, you barely get a moment to process what has actually happened and then more bouncing until finally you're done. Or at least you think you are until you find you have some stories (or 'case files') of Jiro and Black Canary, The Knight, Nightrunner, El Gaucho & Raven Red. And like I said before, I couldn't really care less. Jiro's were strange, but kind of fun and The Knight was really sad following the events of Batman Incorporated, Volume 1, but the others we all just filler.
Had this not been part of a story line I was following I don't think I would have read it. Who am I kidding? Of course I would have read it and probably been more disappointed than I am now. *sad face*