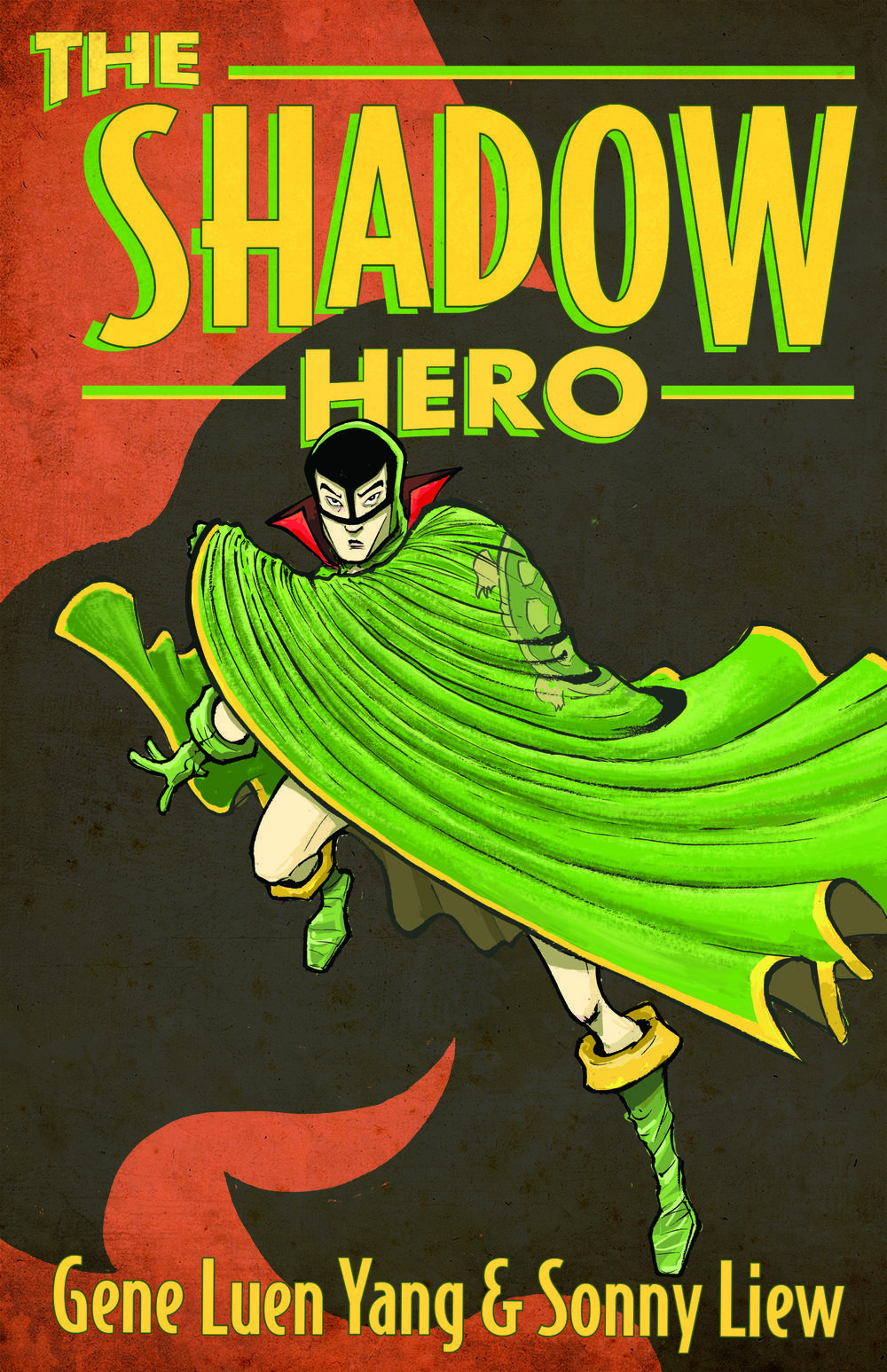 the shadow hero
gene luen yang & sonny liew
graphics/superhero
first second
published 2014
The Shadow Hero is based on the golden-age comics series The Green Turtle, whose hero solved crimes and fought injustice just like any other comics hero. But this mysterious masked crusader was hiding something more than your run-of-the-mill secret identity...The Green Turtle was the first Asian American superhero.
Now, exactly seventy years later, New York Times-bestselling author Gene Luen Yang has revived this nearly forgotten, pioneering character in a new graphic novel that creates an origin story for the golden-age Green Turtle.
With artwork by the unmatched Sonny Liew, this hilarious and insightful graphic novel about heroism and heritage is also a loving tribute to the long, rich tradition of American superhero comics.
I was so into this book that I had no idea what was going on around me!
This had everything I love about comics. The origins, the history, an Asian-American main character, self made superheroics.....It was a dream! The little blurb about the history of The Green Turtle at the end with the panels from the original strips were great! The idea that this author hid the hero's identity from his readers?!
The story itself is sad, funny, heartwarming and tense. It really is such a great book and I found myself wishing Yang & Liew would continue on with a series of their own. I met Gene Luen Yang briefly on Free Comic Book Day last year and he was so nice and approachable and after reading this (I've only read his Avatar books) I'm not a HUGE fan. Lucky for me the library has all of his other titles so I'm off to get those as soon as possible.
I've loved Sonny Liew's artwork in everything I've seen of his (Wonderland being my favorite) and this book is no different. I just want to read through it again!