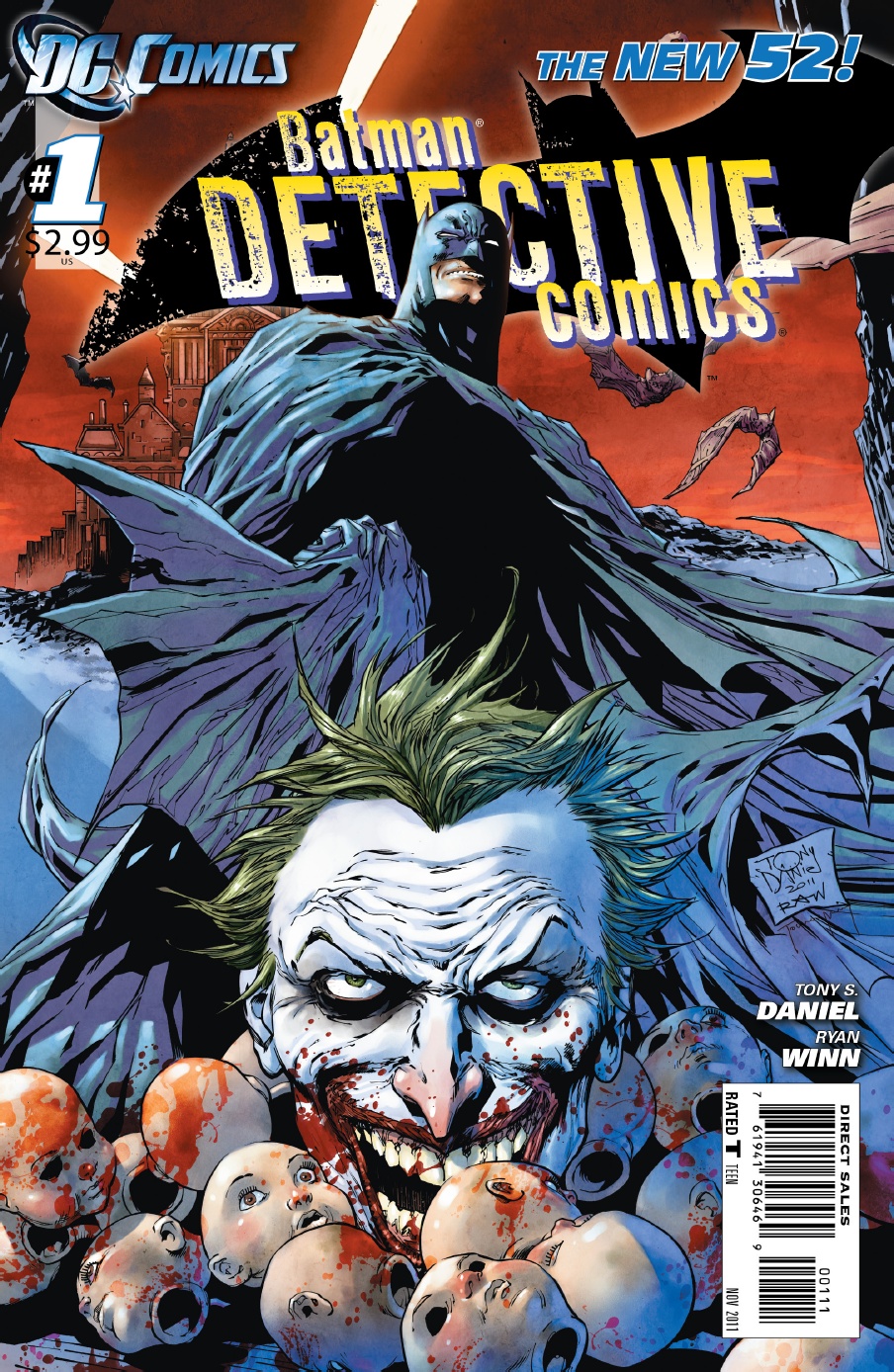 detective comics: faces of death
tony s. daniel
graphics/crime/superhero
dc comics
published 2011
The Joker has gone missing from Arkham Asylum and even Batman cannot comprehend the grisly evidence the madman leaves behind. Something strange and terrible is happening in Gotham City, and it all seems to revolve around a new villain known as the Dollmaker.
Now Gotham's latest psychopath has kidnapped two more potential victims - a young innocent girl, and Police Commissioner Jim Gordon. To save them, Batman must offer up something more enticing to the Dollmaker as bait: himself.
Will the Dark Knight be able to learn the secret of Dollmaker, his mysterious masters and their tie to the missing Joker? Or will Dollmaker take Batman apart piece by piece?
This one could have been ridiculously amazing. The Dollmaker not only does creepy things, but he looks creepy and his entourage is creepy. The Joker gets his face removed and Snakeskin can remove his face at will. So much yummy creepiness.
Unfortunately, none of that went anywhere! Everyone just kind of fades away and that's it. I was disappointed. Despite that it did flow nicely and the artwork was great. It's a series I would consider continuing if only to see if the Dollmaker appears again.